LISTEN TO THE TANGENT
There are of course many ways to hear the band these days. From buying the music as CD or Download, or listening to a pirate copy on Youtube. All ways have advantages and disadvantages, but the only way that actually helps the band with the financial consequences of making music is to buy our CDs. these are around the price of a Pizza and Coke and will last a lifetime.
Here's an Introduction to the Band for all latecomers! You are welcome! NOTE The player will open in a POP UP Window so you can continue to Browse.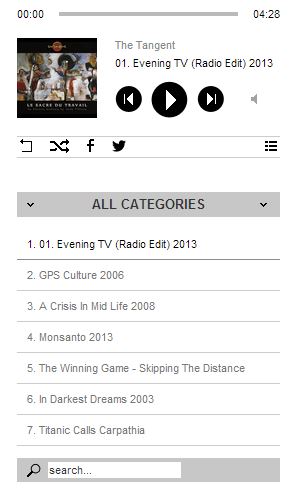 ---
For those of you who are subscribers to Spotify, the entire official back catalogue is available to you right now.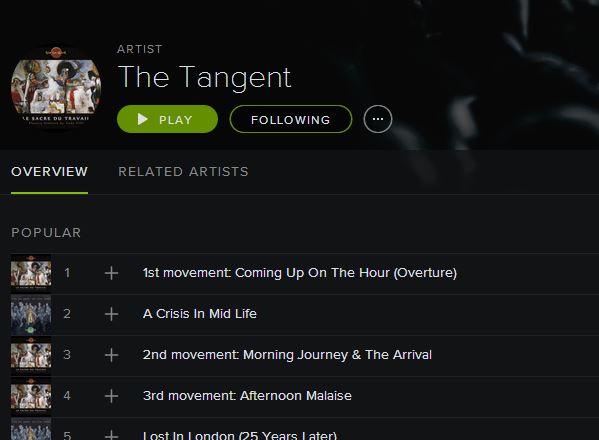 ---
In Darkest Dreams (edit). The band's second DVD - here's a trailer for it featuring a good section of one of the most popular songs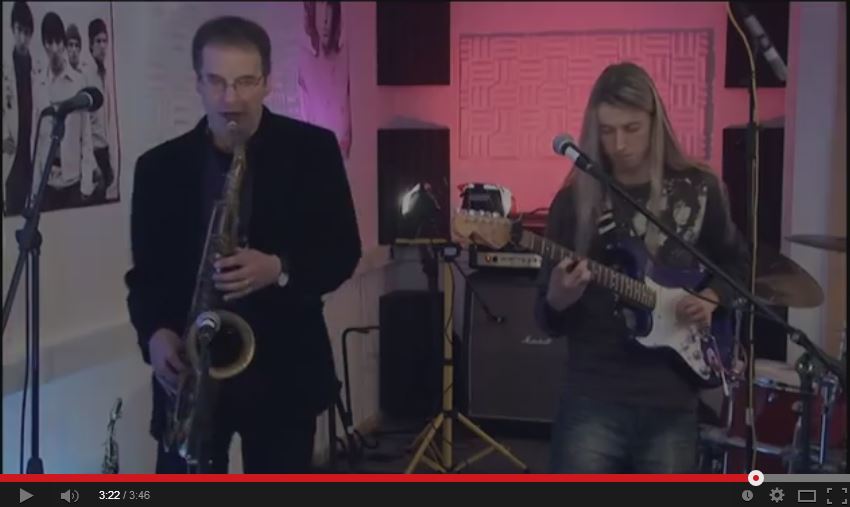 ---
Perdu Dans Paris 2014. The Tangent on tour in 2014 filmed near Gothenburg Sweden by audience member, surprisingly good quality!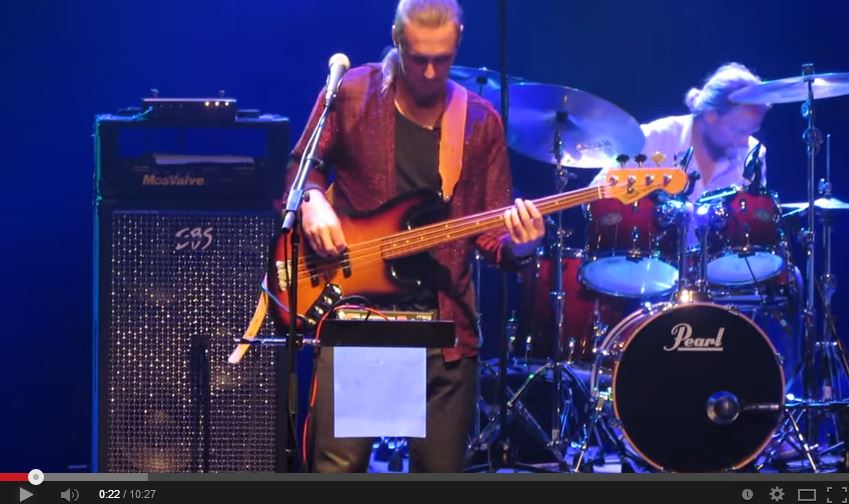 ---
Afterricochet 2014. Andy Tillison and Luke Machin rehearse their Ambient Tangerine Dream like section of the Tangent's live set over a 250 mile video link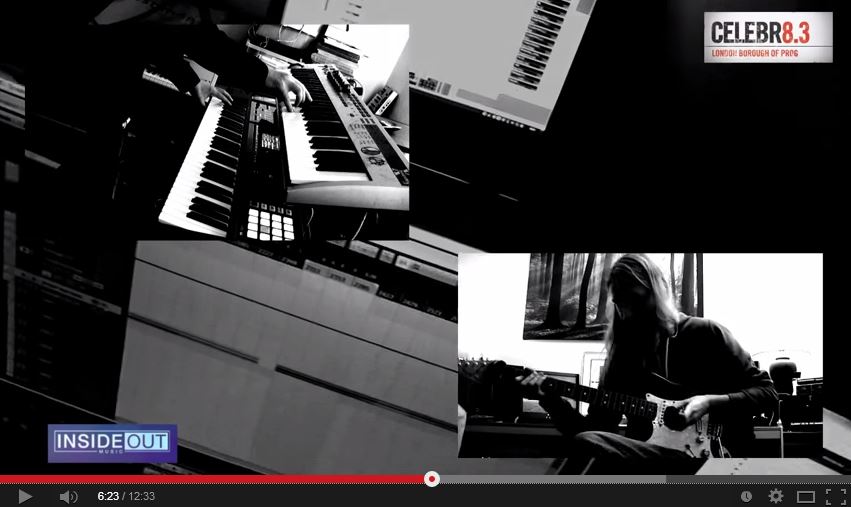 The new album by The Tangent will be released on the 20th April this year and here's the first video from it (yes there are more to come)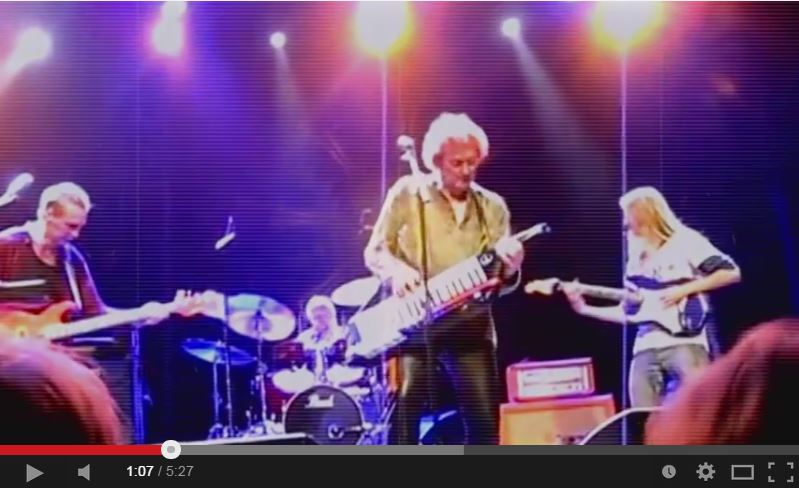 ---
Here are some Youtube Clips of The Tangent that have found their way onto that site over the years..
Lost In London 2006 - Live from DVD premixes. Now available on DVD "Going Off On One" in superior quality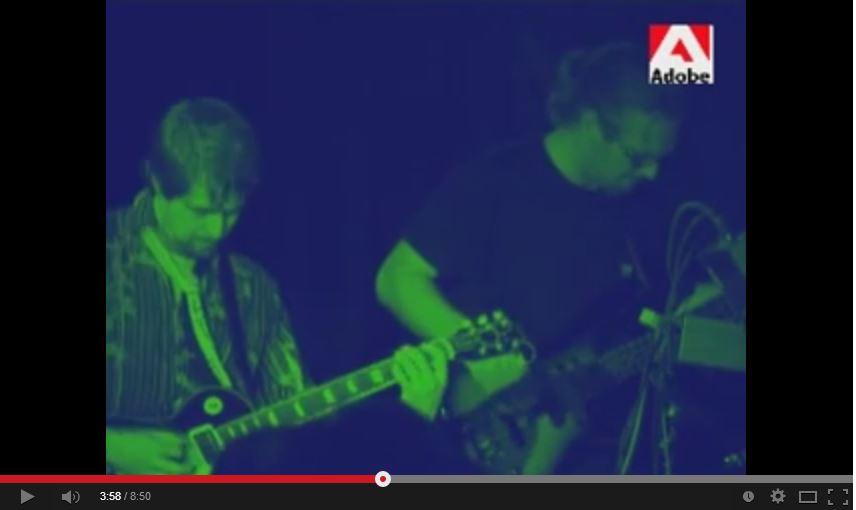 ---
GPS Culture - Rotherham 2010 - Sophisticated audience (microphone) recording with editing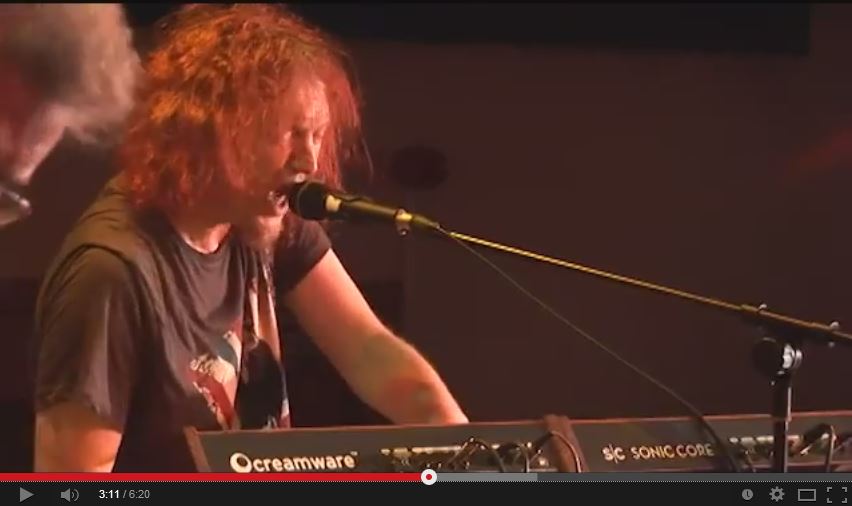 ---
Music Inspired by Camel's Snow Goose 2014 Andy Tillison's solo homage to a progressive classic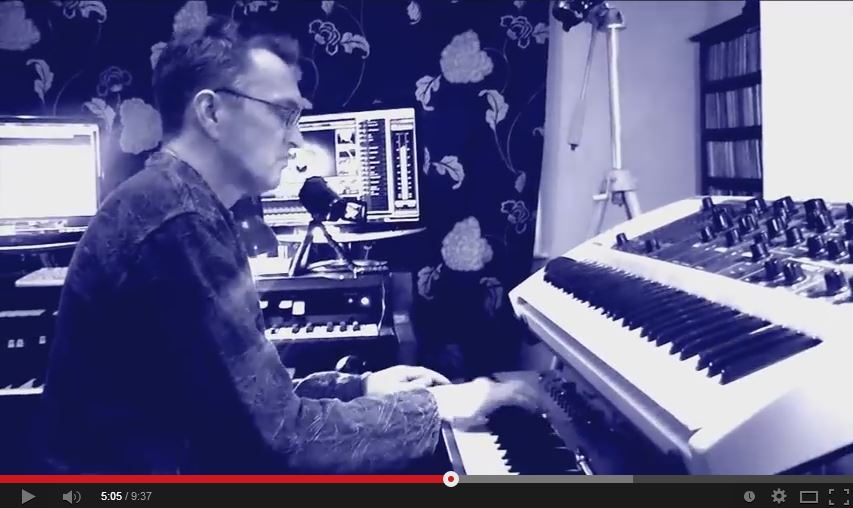 ---
A Voyage Through Rush Hour 2013 The complete piece from "Le Sacre Du Travail", accompanied by some humorouse observations about what the album is about (and NOT about)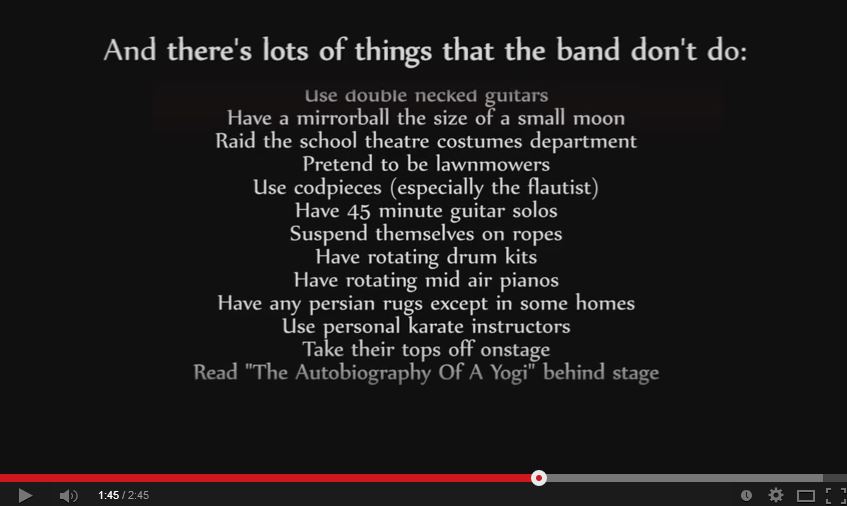 ---
Where Are they Now? 2012. The band headline the "Electric Garden" festival in Blackpool, UK at the start of their European tour. Edited and recorded from the mixer.